It will be built across the road from Wellington Square, which is currently under development. The block where the tower will be built is owned by the Department of Communities and has been empty for more than a decade.
Ms McGurk said the facility would save the state government thousands of dollars in health and policing costs, and take pressure off hospital emergency departments.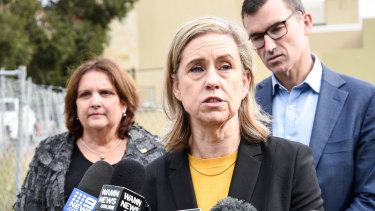 "All the evidence tells us that combining safe and stable accommodation with support services
is the key to breaking the cycle of homelessness," she said.
"Studies have found that people who enter the Common Ground program have less interaction
with police and the justice system and reduce pressure on hospital emergency departments.
"It's been a very successful model."
While the government is yet to engage an architect to finalise the design of the facility, it will mirror similar apartments in Brisbane and Canberra, which feature open corridors, landscaped outdoor spaces and a rooftop garden.
Construction is expected to begin during the next financial year.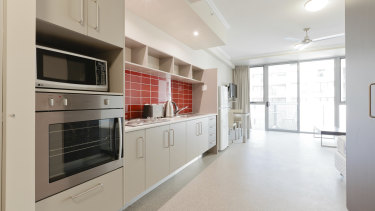 Member for Perth John Carey said "temporary night shelters" would be set up to bridge the gap in the meantime.
It also comes in addition to the state government's existing $90 million homelessness spend.
University of Western Australia Centre for Social Impact director Paul Flatau, who worked with the government to draft the 10-year strategy, said community living facilities were the "extra piece of the puzzle" around meeting the needs of homeless people in Australia.
"We haven't seen a state government focus on homelessness for quite some time and I think this is a really important initiative in the current context," he said.
"We know people follow different journeys in terms of homelessness; some will exit relatively easily, some will want housing in the suburbs but others need that community living and we haven't had that in Western Australia so far. The Common Ground model provides that opportunity."